Of late we've been raising money for the DC at the world famous Greenwich Market, selling our tea towels and animal jar products. Last weekend however, we were in our home town (village) Thorpe-Le-Soken, Yay!
On Saturday the 20th the Dementia Café took part in TLS Village Fete where the founder Emily is planning to build the Dementia Café for people living with Dementia.
Our aim was to collect money for the charity by selling our products, from tea towels, to animals jars as well as donations. On sale just for the day were 'walking' animal balloons. Children and adults alike loved them (well actually so did we)!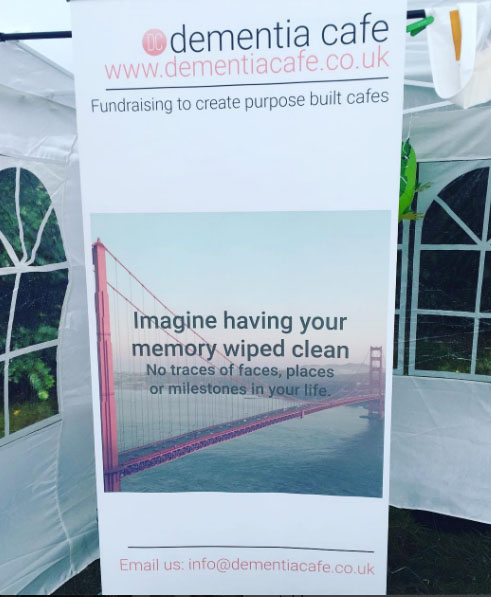 As we arrived in the village around 11:30am, we started to set up everything and organise our own stand and remained at the fete until 5pm. Unfortunately the weather was super windy and rainy which we believe was the reason that not too many people had the chance to attend. In the crazy weather but luckily not until the end of the day, we lost our tent to the elements. A great shame for the charity.
We take this opportunity to thank all of the people who attended and supported the DC.
As well as myself and the founder Emily, we thank Peter Rainford, a Thorpe local who volunteered for the day, Donna Linford of Maningtree, Mike Zimmermann (the DC treasurer) who, as Emily and myself had, also travelled down from London and a special thank you to Razvan Corobana who drove all the way from Wiltshire to North Essex to show support on the day, he joined us in the afternoon to surprise us!
The grand total made on the day was £67. We continue to climb the mountain to reach £100,000 in order to build the café.
We were kindly lent a Gruffalo costume by Chameleon Costumes of Braintree. (link to their website) The smaller children of Thorpe loved him. We really appreciate their help and support, they have many many costumes and are well worth checking out!
Thank you Thorpe-Le-Soken for your continued support of the Dementia Café.