Mr Peter William Rainford interviews the Dementia Cafe, as he volunteers to join the team.
Hi I'm Peter, I recently (last 18 months) moved back to Thorpe after living in north Aberdeenshire for 10 yrs.
After losing my wife to cancer I returned as this area has a lot of happy memories for me as well as having a much more benign climate!
In 10 years in Scotland we only had two non white Christmases!! We're talking about feet of snow, not inches, so the idea of ending up isolated as age catches up with you is really unappealing.
Peter recently reached out to the Dementia Cafe and kindly offered to volunteer inside the cafe once it is built.
As such, we asked Peter to interview us and here we try to answer some of his questions, which we think many others in the village may have.
What is the cafe?
The Dementia Cafe is a cafe that is free to use for those living with dementia and their friends/families. It is for those in the village and surrounding villages as well.
We intend to build the cafe in 2016. It will be centrally located in the village.
What are the aims and how does it help local people?
The aim is to offer a non-profit cafe, with homely atmosphere in a free cafe where people can come for a cup of tea or coffee and socialise without judgement. Dementia can be misunderstood. At the Dementia Cafe, we understand the journey.
What sort of help from volunteers would be needed?
We welcome any offer of help. At the DC we believe in the Einstein quote: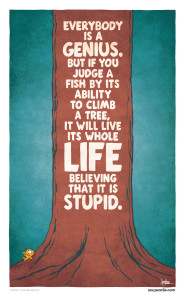 Do I have the skills to help the Dementia Cafe?
Yes. ANY skill that you may have, we welcome at the cafe. If you want to pour the tea, we would welcome you to do that. If you think that you would like to be involved with others in your community and come along and join us, then we welcome you to do so. Perhaps you're great with computers and love to write, if so, we welcome you to join the blog team, or perhaps you're a painter and decorator and you can help us to paint the cafe once built, we welcome that. Whatever your skill, whoever you are, please don't be shy! Come and join us! We need YOU!